Avoiding Another Traveler Tragedy
|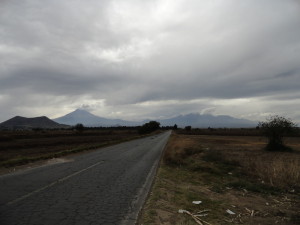 We are extremely saddened by the recent news that two Australian surfers, Adam Coleman and Dean Lucas, were killed at the hands of an apparent highway robbery gang in the state of Sinaloa while on their way to Guadalajara. It has reminded us of the preceding tragedy involving Harry Devert, a New Yorker whose body was found months after his reported disappearance early last year as he traveled from the state of Michoacan into the state of Guerrero alone on his motorcycle on his way to the World Cup in Brazil. There is no excusing the violence that occurs in Mexico or anywhere else in the world, but there are steps that travelers, expats, all of us can take to help us avoid another similar horrible occurrence. Below we outline some of the most important and practical ones.
Don't Go it Alone
Many RV enthusiasts traveling through Mexico do so as part of larger, multi-vehicle caravans. There's good reason for this. Besides the solidarity and close friendship that such trips can foster, it's also simply much safer. As part of a caravan, you are much less likely to be singled out as a target and stopped by anyone, be that a group intent on robbing you or doing you harm or opportunistic police officers looking for a bribe.
Avoid Driving Late at Night
We have traveled extensively throughout Mexico utilizing various means, including rental car, and this goes for the entire country – find a place to get some dinner and sleep for the night instead of driving late into the evening and early morning hours, no matter what region of the country you're in. The later it gets, the fewer the cars on the road, including any patroling police or military vehicles, and the more you stick out. Furthermore, the more time and greater the chance a criminal has to take advantage of you without interruption or risk of being witnessed or caught.
Stick to Toll Highways
Mexico has an extensive system of highways including cuota (toll) and libre (toll-free) ones. Stick to the toll highways, especially after sunset, even if taking them does not result in the most direct path to your final destination; they tend to be a bit safer as they have fewer access points, are in better condition, are well-lit and tend to be more heavily traveled at night. Additionally, criminals may not want to go through the extra trouble to access such highways, especially if that means they'll have to pay themselves for use of the highway in order to pursue their malevolent calling.
Adjust Your Route as Needed
Take alternative routes to avoid traveling through certain hotspot states if at all possible. This includes many states in the north of the country such as Sinaloa where the surfers' van was located, and Michoacan and Guerrero, where Harry Devert was traveling when he disappeared and was ultimately found later. Yes, tourists travel to particular locations in these states, including Mazatlán in Sinaloa and Morelia in Michoacan, but they often do so as part of larger tour groups or all-inclusive tourist packages arranged ahead of time and with specific travel and schedule arrangements. These states contain conflict zones. Guerrero's Acapulco was recently named the world's third most dangerous city for its average murder rate of two persons a day. While the violence tends to be restricted to that between mafia groups or narcos and government authorities, these states are less stable and that instability opens the door to all types of crime perpetrated by criminals not even connected with any cartels. Better not to be caught in the wrong place at the wrong time.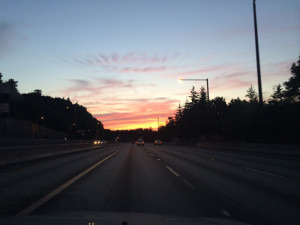 As always, we urge you to follow and travel alerts and warnings issued by your government and to refer to our security page for related English-language resources. The majority of people in Mexico live peaceful, fairly secure lives, yet this country remains a place where one should not take shortcuts or let their guard down. Unfortunately, under certain circumstances, situations here can quickly take a turn for the worst.
Our hearts go out to the survivors of Adam, Dean, Harry, and all other travelers befallen by harm on their journeys.