Your Guide to Recycling Responsibly
|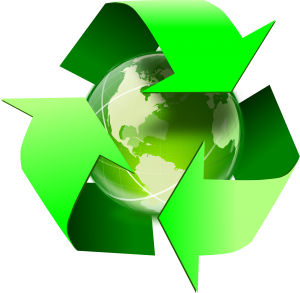 If you're used to recycling in your home country and you see it as one of your responsible civic human duties on behalf of the environment and us all, then you're in for a bit of a rude awakening here in Mexico. Don't expect to throw your plastics and such in a blue bin and leave it on the curb for the city to pick up and deal with accordingly unless maybe you live in a particular area of Mexico City, (el DF). And let's not even get started with composting. In Guadalajara, recycling takes a bit more effort, kind of like the old days. Your author still has fond memories of digging through condominium complex dumpsters collecting aluminum beer and soda cans as a kid with his buddy Josh. The two of us would haul black trash bags as full as we were big to the town's garbage transfer station where we would turn in our treasure for cold hard cash. It's been a long time since I've done anything of the kind. In our last home city, we here at discoverGDL had become accustomed to putting our recyclables in designated bins and leaving them out for the city to deal with. And back there the list of recyclables was ever-growing. Here in Guadalajara, we take our recyclables to one place that covers the full gamut of material and is here in the city proper, and we carry the recyclables there ourselves.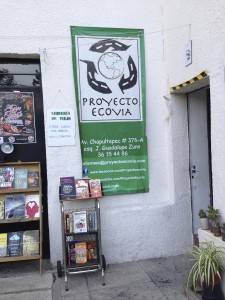 The recycling organization we're referring to goes by the name of Proyecto Ecovia, which is really just an arm of the Vias Verdes NGO. It is located on Avenida Chapultepec. The great news is that they take more than many cities in the U.S. including bottle tops (we remember having to just plain throw those out back home). Plastic packaging (salad and vegetable bags, containers), check; plastic bottles, transparent, colored, and opaque, check; paper and cardboard, check; different aluminum cans, check; glass bottles, clear and colored, check; broken glass dishware and cups, check; electronics, check.
You only have two days a week you can visit them, though, to recycle that is – Wednesdays and Sundays – and only four hours each of those days, 10am-2pm. You'll find giant white bags, green net bags, and crates to put your stuff in. Plastics and glass are generally outside in the driveway area, and inside the garage-type area you'll find paper, cardboard, aluminum, and electronics. And there is always at least one person on staff to assist you with separating your recyclables according to their system. Here's their latest Facebook post regarding what they accept for recycling.
A special note that they have a bookstore at this site. That's relevant as Proyecto Ecovia accepts books and educational materials for recycling and then either sell what books they can to fund their various projects including environmental education or donate the educational materials to schools in marginalized neighborhoods. So, while you're there, have a gander at the book store portion and see if you can't further support their cause.
We take our recycling there once a week or once every two weeks. Following are some alternatives.
Other Options
Recicla Contra el Cáncer (Facebook) is a project run by Cómplices AC which has tasked itself with the mission of providing attention to every person living with cancer. The organization seeks to provide information, guidance, companionship, assistance with medications and blood donations, and emotional support to patients and family members alike. Bring them your plastic bottles (PET) and caps and aluminum cans and they'll turn the material into money to fund their cause. Their latest Facebook post indicates that they are available Tuesdays, Thursdays, and Saturdays, 10am-1pm. You can find their collection center here, according to their Facebook.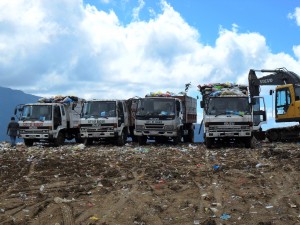 You are also free to separate your recyclables at home and then hand it all over to the garbage men on pickup days and hope for the best. There's no telling what will happen next, of course, but it appears as though they separate out the most valuable of the recyclables (aluminum cans and plastic bottles, usually) in order to sell those for cash later to businesses that buy the material for their own purposes. Of course that means that of everything that is recyclable, only a couple of those items may end up getting reused and the rest ends up in a landfill. Even the folks who comb through landfills looking for valuable recyclables won't collect everything that is recyclable, so again, better to not let recyclables go that route.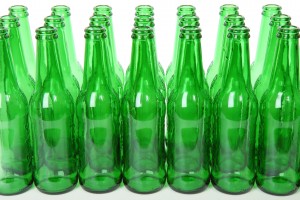 As they were at one time in the US, glass bottles here are often returnable. You may be able to find a way to deal with some of your glass bottles in this way but again, we're just talking about glass, not anything else, and most likely just soda and beer bottles, not even the juice bottles you buy at the grocery store. So, very limited in scope.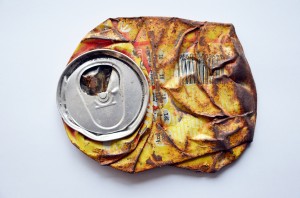 Finally, you can take the more valuable recyclables like aluminum and plastic to one of the many scrap businesses across the city and sell that material by weight. Many of these scrap businesses will buy other types of metals in the form of bike and car parts and iron furniture, or other items altogether including auto batteries. That's the thing, though, many of these places are geared toward industrial material reuse so they may take your aluminum and plastic but they may not be interested in that stack of newspaper you're trying to responsibly deal with. But hey, if you're gutting a home or an old classic Chevy and you want to get something for the innards you can't use anymore, consider one of these businesses.
Other recycling resources that we've come across online but have not personally verified include the following. Please note that we cannot speak to the accuracy of any of the information provided on any of the following sites.
Any suggestions for our readers on where and how to most effectively recycle as much as possible in Guadalajara? Leave a comment!