Finding a House, Apartment, or Shared Rental in Guadalajara, Mexico
|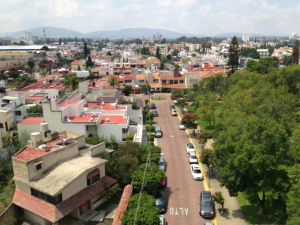 Finding a place to stay in Guadalajara for an extended period of time can be a bit of a challenge if you are unfamiliar with the city and the resources available to assist you in finding a rental. For shorter stays, you can of course begin with Airbnb or Couchsurfing, but you can't sleep on someone's couch forever and Airbnb can run you quite a bit more than simply finding your own pad over the long haul. Hence, we've compiled a list to aid you in your task – sublets, shared rooms, or your very own place, we've got you covered. Please keep in mind that many rentals in the city are not listed online anywhere, but rather are advertised with signs and posters hung from the properties themselves in the streets. The only way to find these, of course, is to visit Guadalajara and walk/bike/drive around. That being said, below is your research sheet for those that are listed online. If you haven't already read our neighborhood guide yet, we strongly urge you to do so as that will play a critical part in helping you find the right place in the right area for you.
Renting or Buying Your Own Place (House, Apartment, Etc.)
The sites with the most listings in this category include the Informador and Mural news publications, and Anumex, a large database of classified listings of all types. As with any site like these, you have to do some filtering once you land there to get the results that you're looking for. Keep in mind the following terms as you begin digging:
bodega = retail space/storefront
buscar avisos = check listings
buscas = you in the act of looking
casa = house
colonia = neighborhood
cuarto = room
departamento = apartmentdescripción = description
local comercial = commercial space
metros2 = square meterage, i.e. size
municipio = municipality
oficina = office
precio = price
recámaras = [number of] bedrooms
renta = for rent
terreno = land
venta = for sale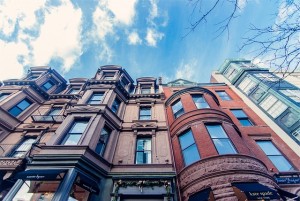 Let's walk through the Informador's listings page, for instance. On their site you are presented with some search boxes that, according to the vocabulary list provided above, ask you to specify whether you are looking for something renta (for rent) or venta (for sale) whether it be a casa (home), departamento (apartment), or some other type of property, and in which colonia (neighborhood) or municipio (municipality). There are also boxes that enable you to filter by precio (price), recámaras ([number of] bedrooms), and metros2 (square meterage, i.e. size). Select "Renta" in the first box, "Departamento" in the second, and, this is important, type in "Zona Metropolitana" in the third. Then click on the blue "Buscar Avisos" button. This is the broadest net you can cast for your search and will provide the most results that you can then browse to get a sense not only of what's out there, but which neighborhoods are pricier than others, etc. Note that the results are automatically sorted by least costly property first.
If the person who created the listing did a thorough job, you should be able to see right away in the list of returned results some specific details including a photo of the property, and the neighborhood, price per month, number of bedrooms, and square meterage. What's more, as long as those who created the listings filled in the relevant fields at the time, you can filter using the previously mentioned price, number of bedrooms, and square meterage filter boxes. In any case, click on a particular listing of interest to get more details such as number of bathrooms and age of the property.
One problem is, of course, that not everyone is thorough. Some folks don't fill in any of the details besides city and neighborhood, not even the rental price, opting instead to put all the pertinent information in the descripción (description) section at the bottom of the individual listing. This has a few consequences that complicate the process: One, you have to click on these individual listings to find out anything about them; Two, when no price has been entered, these listings end up at the back of the stack, meaning you have to sift through all the listings with prices first to get to the ones that don't have prices entered; Three, you can't filter effectively using the previously mentioned price, number of bedrooms, and square meterage filters.
Additional elements of the Informador's listings service include a map of the property and the ability to print, email, save, or report a listing.
With Mural's listings page, the concept is more or less the same. The search, located in the upper left quadrant of the page, looks a bit different, with separate tabs for properties that are for sale versus those that are for rent. Also, it utilizes the word zona (zone) to distinguish between Guadalajara and Zapopan or Tlaquepaque, for instance. For the colonia search, we recommend selecting "TODAS (all)" to start with, again to see what's out there. Otherwise, you have additional filters at your disposal, such as plantas ([number of] floors). After you click the yellow button with the magnifying glass to begin your search, you can refine your search with the filtering column that appears on the left, next to your results. One of the biggest distinguishing characteristics is that you can view all results on a map – click on the "ver en mapa (see in map)" button at the top of your results column.
By contrast, the Anumex's listings page is rather minimalist. Property selection is accomplished on the left of the page by clicking on the categoría (category) of your choice, and for rent or for sale by clicking on the tipo (type). You can filter results using the filter area at the top of the page and sort results by fecha (date) or precio. Here is a list of results for Guadalajaran apartments for rent.
Other worthy site mentions include:
Craigslist Guadalajara
Locanto
Mercadolibre
Segundamano
Trovit
Vivanuncios
Zonaprop
Private Agencies & Rental Companies
A different group of sites can potentially help you find a rental or property for sale as well. This group includes the private agencies and rental companies with which landlords list their properties. The gist is the same but you won't find as many listings. Nevertheless, you may come across something worthwhile. These sites include:
Casa Administraciónes
Casas y Terrenos
Hergon Inmobiliaria
Prorentas
SoloCasas
Superrenta
Subletting Sites
Airbnb is of course one of the best known sites out there for short-term rentals and sublets, and we certainly recommend giving their site a look – at last check their site listed over 390 rentals available in Guadalajara.
Another option is Sublet.com, which can help you find a direct rental as well, not just a sublet. The site is completely in English and is very straightforward in terms of filtering and viewing the results. On the left side of the results page, you'll find all the filter options you ever needed. Additionally, you can sort rentals using a host of options using the Sort Rentals button in the right corner directly above the results. Further details include where the rental is located, whether its furnished or not, how long the minimum lease term is, and contact information (although you may need to create an account to access this info). Use Sublets.com to find anything from full apartment rentals to dorm room rentals. You might even find a couple of houses for rent listed here. At last check, Sublets.com listed only 38 rentals for the Guadalajara, Tlaquepaque, and Zapopan areas, though.
Finally, TripAdvisor is getting into the rentals game with Flipkey, a site that is very similar to Airbnb. A recent search for the month of August of this year yielded only 13 property rentals, however.
Shared Living Sites
Probably one of the cheapest options around (besides Couchsurfing for a short visit for free, of course) is a shared living, or roommate, situation. There are three additional sites we haven't discussed yet that can help in that regard. CompartoDepa is one of the best well-known such sites, and at last check listed 775 rentals in Guadalajara. Filtering and viewing results is simple, you don't need an account to conduct a search, and you can change the site's language to one of many other languages besides Spanish.
Similarly, Roomnette will let you conduct a search without creating an account or logging in through a social network account first, and it is fairly simple to use. Highlight a listing image on the results page to get more info or click through to see the specific listing in full detail, such as the address, roomie preferences, and physical rental specifics. Roomnette even has a few property sale and full property rental listings, but is clearly geared towards the shared living experience. Better that you speak Spanish, as there is no English version for the website.
Finally, We have Dadaroom, which right off the bat requires that you login using a social network account like Facebook to even search listings. Actually, once you login using Facebook, it places you on a page that requests that you begin building your profile for use on the site. You can skip this and go on to view the listings by clicking on the Dadaroom.com logo in the upper left corner of the page. Then, on the following page, you can finally select the area you are searching within, whether you are looking for a room or a roommate, a desired price range, and whether you want to see only results that were posted in the last 48 hours. You will be presented with results that are simultaneously mapped out on the same page. This site, like others, has a bit of an Airbnb feel to it. Also, Spanish will come in handy here.
Be aware that other sites we've already mentioned, including Anumex, Craigslist, Locanto, Mercadolibre, Trovit, and Vivanuncios will allow you to search for shared living situations as well.
Do you have other sites to recommend? Let us know via a comment below!