Language Schools in Guadalajara, Mexico
|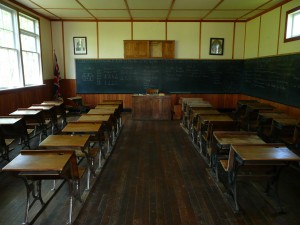 If you don't feel you're quite ready yet to jump into a conversation club here in Guadalajara, or you want more structure and formal learning and a deeper dive into the mechanics of the Spanish language still, consider attending one of the many language schools in the city. The schools vary in terms of cost, location, and schedule of course, but at least one of them should suit your needs. Consider, for instance, whether you want to spend half-a-day in a classroom or just one hour each day, and how many days each course goes on for. Additionally, it all depends on whether you are an individual, a small group of friends, or a business team seeking instruction. In any case, the schools will be happy to discuss all the options with you, and even if there is no class at your level being offered at that exact moment, you can often negotiate private lessons. Bear in mind that the schools will have you take an assessment exam which is normally free. Also expect to have to go in person to get the latest schedule and price information as the information on the web sites of the schools themselves is often out-of-date. Please note that any price information we provide here may no longer be valid. Finally, keep in mind that when you compare cost, you'll want to compare how much each hour of instruction costs and that some schools charge in $USD and some in $MXN. We assume an exchange rate of $1 USD/$13 MXN for our calculations below.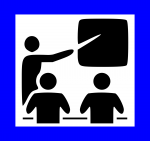 Under the umbrella of the huge University of Guadalajara, CECM offers one of the most comprehensive Spanish learning programs with onsite as well as online offerings which earn you college credits. What's more, there are supplementary courses you can take on advanced language topics such as in-depth reading and conversational skills; special-content courses including Mexican cinema and international business; Spanish for healthcare and other professionals (demand-dependent); preparation for Spanish proficiency exams and certifications including the DELE and ECELE; and workshops on topics like guitar and traditional Mexican cooking. CECM is located in Colonia Ladrón de Guevara but they have a second location in Puerto Vallarta if, well you know, the beach is more your thing.
CECM guarantees that every course level will run, no matter how many students are interested or enrolled, promising you continuity in your studies.
For an offshoot of a university with the ability to earn college credits, CECM fees are not as high as one would expect, although yes, they are one of the most expensive option on this list where data is available. Each group classroom course is 50 hours in length and carries a course fee of $450 USD. That works out to $117 MXN per hour of instruction and does not include any admissions or materials fees.
Airport transportation and home stay services, among others, are offered. However, our airport transportation guide here can help you get to and from the airport for much less as far as that is concerned.
Take their free online exam here to get a sense of where your Spanish is at right now.
You can reach them by telephone at (33) 3616 4399 or by email at studyspanish@cecm.udg.mx.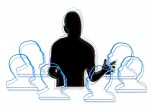 GLC offers regular and intensive group courses with classes starting every Monday, private tutoring, online education (private one-on-one sessions), a family Spanish program (instruction for the whole family), an immersion program for education professionals, a survival Spanish crash course, and a Spanish language CLEP preparation course. Perks include long-distance phone calls to the U.S. and Canada, use of the schools computers and internet access, coffee and tea, and a half-day tour of Tlaquepaque, among other things. Volunteer opportunities are also available if you already possess an intermediate language level and plan to be around at least three weeks. GLC is partnered with MAMA, A.C. to provide assistance to seriously disadvantaged children who work in the city streets and/or call the street their home.
GLC also guarantees that a course at your level will run whether you are the only one interested in signing up or not. There's no minimum number of students required to start a class.
On their fees page, GLC makes it very clear that you will not be charged any additional fees beyond what they charge for the course itself. There are no separate materials, admission, cancellation, or administration fees. The cost for a group course varies according to how many weeks you plan on attending class, and whether you're interested in regular (2 hours per day) or intensive (4 hours per day) instruction. For one week, it'll run you $124 USD or about $161 MXN per hour of instruction (regular) or $218 USD or about $142 MXN per hour of instruction (intensive). While this makes them the most expensive option on this list we have compiled here, prices decrease significantly week by week and then become fixed at five weeks of instruction or more. For instance, if you sign up for four weeks, the fourth week costs only $68 USD or about $88 MXN per hour of class instruction (regular). Be sure to do some additional math on your own to figure out the real total cost according to your plans across the different options presented here. Additionally, GLC offers private tutoring and college credit through the CLEP program.
Tlaquepaque is GLC's home. You can find them near el Parian in the heart of Tlaquepaque.
If you need a place to stay (meals included) or airport transportation, GLC can set you up. They can even find you a place with a swimming pool for an extra $5 USD per day. Again, see their fees page for pricing or their accommodations page for housing options, including homestay, shared or private apartment, or hotel/hostel. All accommodations are supposedly within walking distance of the school. As for arranging airport transportation with the school, we recommend that you review our airport transportation guide here first.
There is a free online assessment test which you will be required to complete before you discuss your class options with them.
Contact them by telephone at (33) 3635 2535 from within Guadalajara or 1 (866) 275 5222 or by email at glc@glc.com.mx.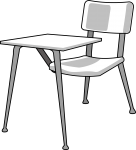 Claiming to be the most accredited Spanish language school in Mexico (including accreditations outside of the country such as the Bildungsurlaub accreditation in eight German federal states), IMAC offers intensive group class language instruction by the week, 5 hours a day for a total of 25 hours. Like CECM, their offerings don't stop there – you can take industry-related Spanish courses (from Spanish for clergy to Spanish for law enforcement) or Spanish immersion programs for students of particular universities in the United States, including Arizona State University and the Georgia Institute of Technology; complete a short internship while improving your Spanish through IMAC's "Corporate Culture Program"; combine language studies with dance, sports, or music activities such as salsa and tennis; attend a summer program if you're a teen between the ages of 13 and 17; enroll in the Bildungsurlaub professional development program if you're a German national; learn Spanish online; prepare for the DELE certification exam; enter into a work-study program (teach English and learn Spanish); or make the world a better place by improving your Spanish while you volunteer.
For the standard group classes, IMAC is the most expensive option on the list where data is available. It will run you about $120 MXN per hour of group class instruction for one week. Additional weeks paid in advance cost less. See their fees page here.
IMAC services include "All-inclusive packages" which roll courses, accommodations, and airport transportation services together into single offerings.
They are located in el Centro. Use the following telephone numbers (depending on where you are calling from), email address, or Skype username to contact them:
Mexico: (33) 3614 1414
United States: 1 (866) 306 5040
Canada: 1 (877) 442 0845
England: 0 (800) 404 9844
Canada: 1 (877) 442 0845
Australia: 1 (800) 0611 0136
New Zealand: 0 (800) 449 282
email: info@learnspanish.com.mx
Skype: imacspanishlanguageprograms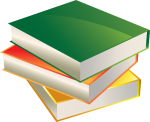 ICI is simultaneously one of the cheapest options available while offering the greatest diversity of languages, including Arabic, Korean, and even Polish. You can find the school in Colonia Americana just a short distance from Avenida Chapultepec.
Of all the schools on this list without a course-will-run guarantee, you have the greatest chance of finding an open course at your level at ICI as a single person looking to take a Spanish class. Other schools are not as likely to have enough student interest to have a course running at any given level at the precise moment as you are looking to take a course. With that being said, we urge you to explore all of your options as you may be able to work something out with any one of the schools on the list and as there are plenty of other things to consider like schedule availability and quality of instruction.
The fees listed online are $930 MXN per person per month for a standard group course. At 5 hours per week, that's a cost of about $47 MXN per hour of instruction. There is an admission fee of $280 MXN and you will need to purchase materials as well.
Their phone number is (33) 3825 4208, according to their web site, and their email address is ici@ici.edu.mx.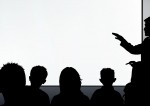 Literally just down the street from ICI on the next block of Avenida Hidalgo you will find Instituto Bradford in Colonia Americana. Like ICI, they offer many different languages although not quite as many. Unlike ICI, they do not list their fees online, but at last check, they were on the more expensive end of the spectrum as far as this list is concerned.
The school can help you find accommodations in the city and offers airport transportation services, among other things, but again, have a gander at our airport transportation guide here first.
Their listed telephone number is (33) 3827 2875 and email address is contacto@institutobradford.com.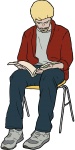 Yet another language school in Colonia Americana kitty-corner from the beautiful Expiatorio, the primary focus of the Instituto Cultural is to improve their students' English language skills but they offer a serious Spanish program for foreigners as well.
The cost is $220 USD per level per person. Each of the 9 levels is 17 days in length and 1 hour 50 minutes of classroom instruction per day, which translates into about $92 MXN per hour of instruction. You will also need to purchase materials.
They can be reached by telephone at (33) 3825 5838; (33) 3825 4101; (33) 3825 5666; or by email at academic@institutocultural.com.mx.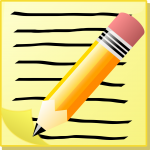 Located in Colonia Americana as well, this language center appears ideal for small groups. They offer private classes for three students at $180 MXN per class or for slightly larger groups the cost is $800 MXN per person per month for one hour of group instruction daily, Mondays through Fridays. That's 20 hours per month at a cost of $40 MXN per hour. There may be materials fees as well.
They list their phone number as (33) 3825 9903 and their email address as idiomas@northamerican.com.mx.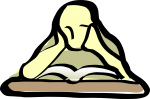 Vancouver, Canada, that is. This Canadian language school has some Spanish language offerings as well but they are one of the most expensive options, listing a cost of $85 USD per week for 10 hours of instruction which works out to about $111 MXN per hour of instruction, and that's above and beyond any application and materials fees. That's only slightly less than CECM above.
They have two locations in Guadalajara, one in Colonia Ladrón de Guevara and one in Colonia Monumental. They list their telephone numbers as (33) 3615 7074; (33) 3615 7075; (33) 3615 7076 (Colonia Ladrón de Guevara) and (33) 3638 1774; (33) 3637 0579 (Colonia Monumental).
Take their free online assessment here. They will expect that you have taken it before you discuss your class options with them.
According to their fees page, as with CECM and Instituto Bradford, VLC offers home stay and airport transportation services along with others, which is good to know, but see our airport transportation guide here first.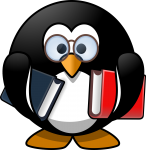 Time to hit the books! Do you know of another language school in the Guadalajara area that we've missed? Leave a comment with your suggestion!