Rogelio Dueñas Vergara, Guest Author (translated and copy-edited from original Spanish)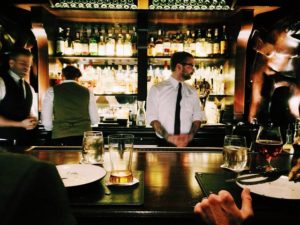 Guadalajara's nightlife is simply overwhelming. There are countless bars and dance venues for all tastes and ages, ranging from traditional cantinas and various other bars to clubs and nightclubs. (Indeed, we've already written on this very subject.) This time around, we'll give you the rundown on five more special places you can visit once you find yourself in the city. Each option is different from the previous one and rather distinctive when compared with other more commonly-frequented locales. As much as possible, we want to help you have an experience in Guadalajara that falls outside the realm of conventional tourism.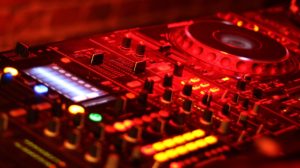 Located in the basement of a restaurant at Av. Mexico #2981, this electronic music venue, with its singular layout and mottled red brick interior, is reminiscent of New York's subterranean hotspots; it's ideal for an afterparty, as their schedule extends from 10pm to 4am, and they serve a clientele eager to keep it going. Elegant or formal attire would be over the top here. There is no real dress code, but we recommend nicer shoes and tops.
The DJs on duty, regularly some of the best that Guadalajara can provide, control the music, offering up their mixes all night long. If you're not particular to this style of music, it's better to call it a night as this is generally the only type of music on tap here. Take note that space is limited. For this reason, either arrive early or be patient enough to wait in line if you arrive later on (although Kin Kin really only starts to fill up after 1am).
The drinks they offer are simple, including beer ($40 MXN) and conventional cocktails, and we suggest you arrive well-fed since there is no food for sale. Age ranges vary widely but the majority of people tend to be between 25 and 35 years old. It's one of our favorite places to close out the night, because it's a guaranteed full house and nights here are full of possibility.
Part of the Reyes (Kings) Group, which currently has 5 branches in Mexico, this cantina mixes modern and classic. Located at Av. Real Acueducto #4851 in one Guadalajara's most exclusive areas (Zapopan), Reyes Salón (Kings Salón) is undoubtedly the place for lovers of Salsa and other Latin rhythms, especially as every Thursday night is dedicated to these styles all night long. You'll spend an incredible night with outstanding music played by live Salsa band Alexis of Havana, which we feel is one of the best Salsa bands in Guadalajara. By the way, this is one of the few places where you can dance to a live band without paying a cover.
Their service is top notch, like their food, especially the sirloin rinds plate and other traditional Mexican cuisine that combines dishes from diverse regions of the country. Equally attention-grabbing are their drinks, like the shot of mezcal that comes with a scorpion in it and the "Surf and Turf" michelada or the michelada made with tejuino – they all deserve special mention and are some of the most popular drinks among customers.
They're open from 3pm to 3am. During the afternoon and evening, the place functions as a restaurant serving plates of tasty food. After 9pm, however, the place converts into the bar that everyone wants to frequent. By everyone, we mean to say that the age of its customers varies widely with young people in their twenties on up to more mature folks forty and older, all coexisting harmoniously. The recommended attire is dress casual as despite it being in an exclusive area, the bar itself is very accommodating and approachable. If you really want to enjoy a unique weeknight, don't miss out on dancing a Thursday night away.
This is currently the elite spot par excellence, a place where the wolves distinguish themselves from the sheep. Located at Calle Miguel Lerdo de Tejada #2081, just one block from the city's entertainment hub (Zona Chapultepec), MACA is a mandatory destination, as much for its atmosphere as for its clientele. It must be noted that MACA is not so easy to get into; we suggest you make reservations ahead of time. Reservations are definitely required if you're looking to host a private event here.
Once inside, we guarantee you won't be disappointed, not only because of the uniqueness of its facilities – it is situated in an old mansion and counts the basement, interior garden and main floor as common areas – but also because of the excellent food and drink served, especially the popcorn shrimp and cocktails. What's more, music is provided courtesy of the best DJs in the city, as well as a few from the international scene. The acoustics are one-of-a-kind and, hence, they don't need to crank up the music to unbearable levels. This facilitates interaction among the crowd, which tends to be younger (between 20 and 30 years of age) and possess an air of sophistication and elegance not found anywhere else save a couple of other locales in the city. What's more, their hours are great; you can have an amazing night from 10pm until 3am or later.
Formal or dressy attire clearly matters here, but this same reality distinguishes its beautifully-featured women dressed to the nines. MACA is where renowned Tapatían beauty can be appreciated in all its splendor. MACA is totally original and that will cost you; mingling with the elite is not for everybody. However, we can attest that it's absolutely worth checking it out.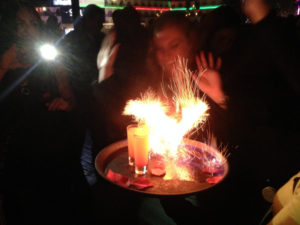 This is the rooftop of the Square Hotel located at Av. Mexico #2929. It's a place designed for people over 25 who don't want a club but rather a chill cocktail bar with a good atmosphere. TOPCLUB is accessed using an elevator in the hotel's underground parking garage, which will take you to the fifth floor from where you can appreciate the city at night. There is a swimming pool that is made available for special events (which are wonderful and more frequent during the summer). Pop is the predominant music played here and the environment has a relaxed atmosphere to it, but as the night goes on the place is invaded by modern music that inevitably gets you on your feet and dancing. At TOPCLUB, you'll find a more down-to-earth crowd that knows that the truly important thing is just to enjoy oneself.
Ideally, you'll get a spot out on the terrace, select one of their lounge chairs and enjoy the views from above as well as the stars. If the open air or cold is not your thing, don't worry – during fall and winter, they install outdoor heaters that will help you enjoy the night no matter what. There are various cocktails on their extensive menu to choose from, or better yet we suggest inquiring with your waiter regarding their specialties. With respect to food, there are plenty of snacks as well as entrees to suit your fancy.
TOPCLUB's hours extend from 10pm to 3am. We recommend that you make a reservation in order to avoid issues getting in. The best time of night to arrive is around 11pm. This is an unusual place in town as few bars are situated at such heights and that gives TOPCLUB a charm that is not commonly found in Guadalajara. It's people, service and location are excellent and guarantee a night that you won't forget.
Located at Blvd. Puerta de Hierro #4965 in lower level 2 of Plaza Andares, this nightclub offers a cosmopolitan atmosphere due as much to its decor as to its music and the drinks served to satisfy the cravings of its customers, who are typically 25 to 40-plus years old. Run by the Ambea Group (Bosse Club), one is presented with an environment for more mature customers who are looking for large parties in private and safe surroundings. There are three spaces, including the dance floor with lounging areas, an intimate seating area (good for taking a break) and the bar made from onyx for those who've come just to drink.
NANNA was originally a private club, but entry is granted to all so long as there is sufficient room to accommodate everyone. There's a cover for the gents, but it's worth paying – here, with a little bit of luck, you might find yourself with personalities the likes of Alejandro Fernández and Saúl el Canelo Álvarez, among others.
They're open from 11pm until 4am, which guarantees an extensive late night party atmosphere. The music equals the age groups you'll find here in variety and versatility, ranging from 80s hits to the tunes of today. Generally speaking, the attire is formal, but this is not an absolute requirement. We suggest dress somewhere in between formal and casual.
Be warned that if you suffer from claustrophobia or have a general aversion to tight spaces, NANNA may not be for you; double trouble awaits you as you'll find yourself in an enclosed basement. Otherwise, it's an ideal place to spend an evening.
There are countless other bars, nightclubs and hotspots in this lovely city that we've thoroughly enjoyed and likewise deserve mention, but that will have to wait for yet another installment. If you have a favorite place of your own, don't hesitate to let us know!