A Night Out in Guadalajara, Mexico
|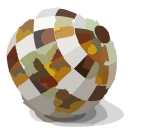 Another weekend is upon us, and for a change of pace you may want to consider painting the town red all night long and spending the next day sleeping it off. Here are four spots that we here at discoverGDL highly recommend for a serious night out!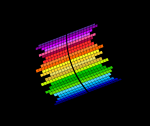 Our first alphabetical entry on the list is the extremely popular gay club, BaBel. Once you pay the cover charge and enter, you'll find stylishly-dressed folks of all sexual orientations sampling different DJ music on any one of the building's three floors while a few muscular male table dancers in their skivvies strut their stuff here and there. Each floor has its own bar and decor, with the main floor being the largest and the top floor offering some pleasant views of parts of the city through large glass windows. Reservations are accepted as are credit cards, and they offer free WiFi. You can work with a promoter to get discounts on bottle service or cover charges (or both), depending on the size of your group. As the night goes on, the club packs them in, but only every Thursday through Saturday, otherwise they are closed. BaBel is located on Calle Morelos on the east side of Calzada Federalismo. See their Facebook for more info.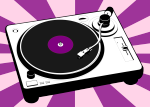 If you're a true fan of electronica and you want to catch one of the world's best DJs on tour, Bar Américas is the venue. From Mexican DJs to DJs from all over the world including the UK, Germany, and the United States, the organizers at Bar Américas know their stuff – don't expect to find pop DJs in the vein of Oakenfold and Tiesto, they are booking cutting-edge world-class talent. Once inside the doors, you'll descend the stairs and arrive at a large underground space with its own bars and elevated seating areas, as well as the dance floor smack up against the performance booth. Make your way upfront and get up-close and personal with the act for the night on through the early morning, Wednesdays through Saturdays. Credit cards are accepted and the bars stock all types of alcohol. Bar Américas is located on Avenida Chapultepec.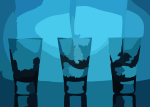 For those who really love their alcohol, especially in shot form, the Chupitería la Favorita bar is a must. Creative concoctions contrived in this historical white, two-floor building with archways and columns in its facade will rock your taste buds and get you buzzed. Once again, the soundtrack to your night will be high-quality electronic DJ music brought to you by a guest or one of the resident DJs. If you want a table to actually sit at with your group in their large patio out front, be sure to get there early on a weekend night especially. They also have salon-style and indoor floor and balcony seating areas. If you arrive fairly late in the evening, it's usually standing room only throughout the building. Keep in mind they are closed Sundays and Mondays. They take reservations and credit cards and offer free WiFi. If you find you're getting a little too buzzed, eat something off one of their food menus. Chupitería la Favorita is located on Calle Morelos east of Calzada Federalismo. For further details, see their Facebook.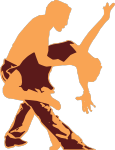 Finally, for something more traditional, get dressed to the nines and show off your cumbia or salsa dance steps at El Gran Salón Corona. This place is an institution, featuring a huge dancefloor surrounded by stadium-style elevated seating areas with tables and booths, live music, performances, and resident dancers whose job literally is to make sure every female who doesn't already have a dance partner gets one for at least a dance or two. Count on a cover charge, a packed house, a full bar, and a cultural experience. Even if you don't dance, you may want to come here one night just to experience it. To get a table, you'll need to make a reservation. Credit cards are welcome. As with BaBel, this theater-reminiscent hot spot is only open Thursdays through Saturdays until the early morning hours. El Gran Salón Corona is located on Avenida Circunvalación Jorge Álvarez del Castillo near Avenida Americas. Peruse their Facebook for more details.