Street Food Standouts: Brick Lane Food Truck, Gourmet de la Calle, in Guadalajara, Mexico
|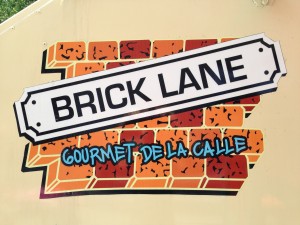 So what makes Brick Lane such a standout in the street food world of Guadalajara? The food truck, located in Avenida Nicolas Copernico, is worthy of mention because of the excellent quality of the ingredients it uses, to begin with. From the bagels, tortillas, and breads to the meats to the toppings to the condiments (oh cilantro sauce, how we love you), these guys have it covered.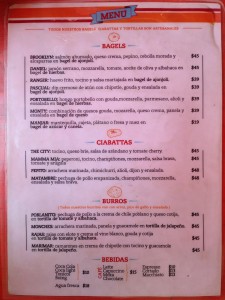 Then there's the fact that the food is tasty. After all, you can have great ingredients and still screw things up. The operators of Brick Lane most definitely do not.
Finally, the menu is simply a nice break from all the tacos, tortas, and hot dogs out there. Treat yourself instead to a delicious smoked salmon bagel sandwich with all the fixin's like red onion and capers (the "Brooklyn"), or sink your teeth into a ciabatta sandwich like "The City" with brie and bacon. Mmmm, decadent. If you're still interested in something Mexican-ish, they finish off the menu with hearty burros like the "Poblanito" and the "Monches". Wash it all down with a tasty agua fresca of the day, such as pineapple and parsley, and pat yourself on the back for a job well done.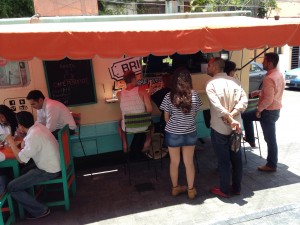 Are these guys perfect or what? Well, no, not quite. The food does not come out at the fastest clip we've ever seen, if you get our drift. Especially when they are busy, expect a bit of a wait for your order. There's a phone number on their Facebook where they also mention their permanent location and schedule. Order your food ahead if this is a concern. While we're at it, we should mention here that Brick Lane also offers home delivery if that's more your fancy.
Here's one last shot of the truck so that you know what you're looking for. Have at it!