Asian Food Stores in Guadalajara, Mexico
|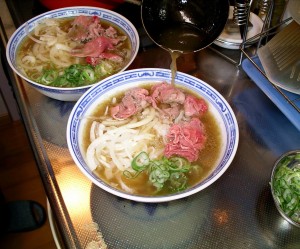 We love food commonly classified as "Asian". Doesn't matter the country of origin, be it Korea, Thailand, Vietnam, China, Japan, Nepal – put some tasty dishes in front of us and they'll disappear quickly. One thing that is sorely lacking in Guadalajara, unfortunately, is a set of restaurants serving a wide variety of Asian cuisine that you can find in other places such as Mexico City (D.F.), for starters. We have yet to locate a place that cooks up Vietnamese dishes or even Pho, for instance. The solution? Well, if you are dedicated to such food as we are, sometimes you just have to bite the bullet, roll up your sleeves and, well, make it your damn self. And for that, you'll need to know where to go to get your goods.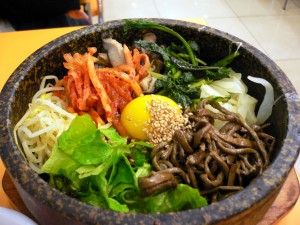 Blessedly, the city is host to (now more and more) Asian food stores (tiendas asiáticas or tiendas orientales) carrying the things you'll need, from vibrant red prepared kimchi to deep green salty sheets of dried seaweed to small stacks of pale white gyoza wrappers, just waiting to be filled. A bottle of kanari fish sauce here, a tub of thick chile paste there, and a bottle of aromatic sesame oil to boot, and we're back in business. I would mention soy sauce while I'm at it, except that it is already quite common to see this in any old grocery store in the city and even some of the smaller shops, with prices being within a certain range across the board. For example, sometimes we buy our big jug of Kikkoman soy sauce from Mama Coneja in Santa Teresita, which is not an Asian food store by any means.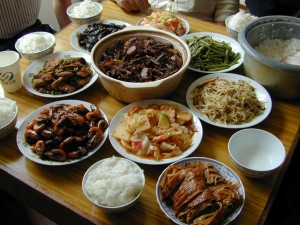 Here's a brief rundown of three Asian food stores that we're really glad are around. As alluded to above, there is a welcome trend underway in Guadalajara, that trend being an increasing number 0f stores like these opening for business. Only one of the three we mention below has been around for any length of time. The other two have opened within the last ten months or less so, needless to say, the list here is by no means exhaustive or final. The stores are ordered by age.
Toyo Foods is the oldest and smallest of the three stores summarized here, but don't let any of that fool you. It is actually a chain of such stores located worldwide and throughout Mexico and this is just one location (see toyofoods.com.mx and toyofoods.com). Oriented most toward Japanese goods, they pack a lot of key items into a small space and carry some decidedly not-Asia-centric items like Norwegian smoked salmon. I buy my basmati rice here (1kg bags for around $70 MXN) when it's not out-of-stock. Besides that and other types of rice, you can also find an assortment of dried noodles, a host of Asian-style seasoning blends, candies, and beverages, and a variety of sauces and vinegars. They carry some cooking supplies and small kitchen appliances like rice makers as well. Credit cards are accepted. LOCATION: You will find Toyo located on Manuel M. Dieguez more or less at the corner with Avenida México. They are not far from Bodega Aurrera.

 

CHALLENGES: I have found them to be out-of-stock on certain items more than once.
The Asian Market is the largest and carries the widest variety of items as a whole. Plus, from the looks of it, they are carrying more and more store-prepared foods like kimchi and potstickers (both items very tasty). More a Korean food store, this might be your best bet at a one-stop-and-you're-done shopping trip. Credit cards are accepted. LOCATION: You'll find this store on the other side of Avenida México and just one-and-a-half blocks west from where Toyo is located. CHALLENGES: Their prices are not always the best of the three stores listed here, and at times it's difficult to find certain items in smaller sizes unlike what you might find at Costco. The tub of chili paste I bought from this store will probably last me 10 years.
Wellbeing Mart is the youngest of our three stores but it is nevertheless a serious contender. With the lowest relative pricing on a couple of items and smaller-sized options, I will probably return here first the next time I need something before I check out the other two stores. Like the second store above, Wellbeing Mart is more in the style of a Korean food store. Credit cards are accepted. LOCATION: You'll find Wellbeing Mart located on Avenida Las Américas several blocks south of Avenida México

 (almost at Avenida Ignacio L. Vallarta)

. CHALLENGES: They don't quite have the variety that our second store has, nor do they have much in the way of a selection of rice.
That wraps up our short list. We look forward to seeing how this trend develops. Do you know of another Asian food store within Guadalajara that's worthy of mention? Leave a comment!