UberEATS Has Hit the Streets
|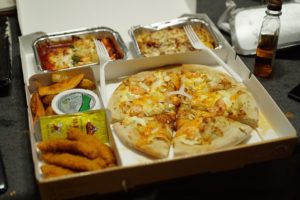 It has never been difficult to get food delivered to your home in Guadalajara. The city is full of motorcyclists, especially, zipping in-and-out of traffic on their two-wheelers with large metal boxes fastened at the rear, even scooting along the wrong way down one-way streets and sometimes on sidewalks to successfully deliver everything from the local shop's torta ahogada to yes, Burger King (if you didn't already know). One thing that's for sure, though, is that until now, home food delivery has more or less relied upon the business, i.e. the restaurant, having the means to deliver that hot meal to you itself. Whereas some US cities offer several independent food delivery services, Guadalajara was somewhat lacking such a thing. Well, that is, until recently. Enter UberEATS.
Guadalajara is no stranger to Uber and its various service offerings. For some time now, Uber car service has been available, including UberBLACK, UberSUV and uberX (now with the option to pool or share your fare if you agree to the driver picking up other passengers as well during your trip). UberEATS is the company's latest local service addition, as of December 1st of last year. Indeed, you may have already seen the typically younger male pedalheads cycling around town, sporting massive black backpacks stamped with the Uber brand's logo.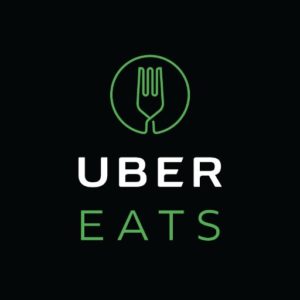 If you already have the UberEATS application on your smart device, you're all set. Just launch the app and browse the more than 100 restaurants already working with Uber to get their food to your door. Some of our favorite restaurants are already on the list. If, however, you don't yet have the unique UberEATS app (it's separate from the Uber car app), you'll need to download it (ensure that you open this link from your smartphone), launch it and follow the prompts to get setup with the service.
The service itself is available from 8am to 11pm, seven days a week. The application arranges restaurants such that the ones currently open at the moment you are using the app are visible at the top while the ones that are closed in that moment are displayed at the bottom.
An order will set you back a flat fee of $40 MXN, no matter where you are in the city. However, do expect delivery times to vary from restaurant to restaurant depending on where you are located versus where the restaurant is situated. On average, a delivery takes at least 30 minutes.
Tips are not included, nor are they expected or required for the person who delivers your food – it's your call whether you want to tip or not. The delivery person can bring your order right to your door or you can meet them outside.
If you need to add special instructions to your order, such as specifying certain food allergies, you can do so from within the application. If you experience a problem with your order, you can contact the UberEATS support team from within the app, as well, and they will seek to resolve the issue.
According to a coverage map on the UberEATS Guadalajara website, the service operates within Guadalajara proper and Zapopan. It appears as though Tlaquepaque and Tonalá are still not included, as of the publication of this article anyway.
One of the best things about getting started with the application and service is the discount that will become available to you right away. Your UberEATS promo code can be obtained by opening the app, tapping on the profile icon in the lower right corner of your screen, then tapping on the words "Free Food". From the following screen, you can use the share button to share your discount code with others or copy and paste the text into any email or social media post. When the recipient places an order utilizing your promo code, you receive your discount. That discount is valid in any UberEATS city that shares the same currency, so if you find yourself in Mexico City instead of Guadalajara, your discount will still apply. We have also recently come across this discount code online, and there was a news article published last year that mentioned that the promo code, PIDEUBEREATSGDL, could be used on your very first order up to $150 MXN.
From all of us here at discoverGDL, we wish you buen provecho. By the way, for those of you restaurateurs interested in partnering with UberEATS, you can begin the process here.