3 Fantastic Breakfast Joints in Guadalajara, Mexico
|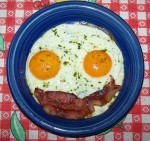 Breakfast is the most important meal of the day, right? Well, we certainly love it. Nothing gets the day going quite the way a solid breakfast does, and Guadalajara satisfies the hungry and selective with these three top-notch restaurant favorites of ours, presented in alphabetical order below.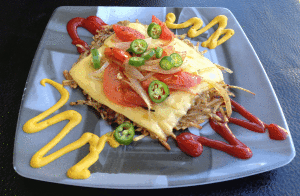 First on our list is Cafetería La Antigua, located on Calle Prisciliano Sánchez near the corner of Calle Argentina and just a couple blocks west of the Expiatorio. If you're looking to satisfy a waffle, crepe, or omelette craving, be prepared for indecision as you are faced with an overwhelming multitude of options from their thick menu. On a weekend day especially, expect a wait, but generally speaking, you'll want to arrive early on any given day to secure a spot quickly – they don't take reservations, and they fill up rapidly and stay busy. Some complain that the service is slow, so while that wasn't our experience, bring a book, perhaps, or cards to play with your table mates. Note that they don't accept credit cards but they do offer WiFi.
Next on our list is La Cafetería, located on Calle Libertad in Colonia Americana. This is an excellent place to grab a hot, tasty breakfast, American or Mexican style, with pancakes, waffles, French toast, eggs made to order, molletes, enchiladas, and many other selections to warm your belly. The coffee's good, the environment's pleasant, and there's outdoor seating. However, bear in mind that they also get very busy and the service can be slow. Again, you may want to bring a book or playing cards. They don't take credit/debit cards or reservations but they do have WiFi on tap.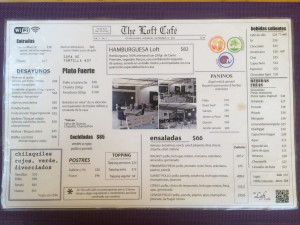 Finally, there's the Loft Café, located on Avenida Juan Palomar y Arias in Colonia Prados. Great decor, coffee drinks, teas, fresh juices, waffles topped with freshly cut fruit, omelettes, eggs made to order, bagles, chilaquiles, enchiladas, and other items await you. The dining area is open but covered (imagine a restaurant with the front wall missing) and very comfortable, the service is good, and the food is great. They are also sensitive to the needs of their customers, inviting them right on their menu to mention any food allergies they may have so that they can be accommodated. Unlike the other two above, the Loft Café accepts credit/debit cards and takes reservations. And yes, they have WiFi as well.
Wow, we're getting hungry. Do you have a favorite breakfast spot? Let us know via a comment!