Car-Service Mobile Applications on Your Smart Device: The New Way to Order a Taxi or an Uber
|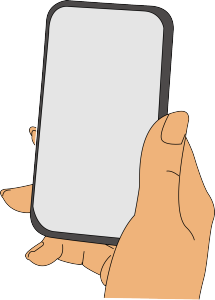 InterNations, a worldwide expat organization with a chapter here in Guadalajara, recently threw its weight behind Easy Taxi, a service with its own mobile application that allows you to order a participating taxi right from your smart device in your own native language (while the driver can see the request in theirs), wherever you might be in the city. While we're glad to see that such an organization with some ability to influence trends is backing this app, in use in more than 30 countries, and thus promoting the use of technology to improve the experience of all parties involved in this area of the transportation industry, we thought we'd take it a step further and review all the car-service mobile application offerings available to you currently in Guadalajara so that you can make a more informed decision.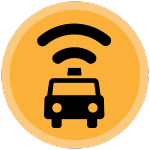 Using Easy Taxi is, as the name implies, definitely easy. You launch the app, request a taxi by pressing the screen of your smart device in the appropriate place, and sit back and relax as the closest taxi is identified, alerted to your request and your location via your device's built-in GPS, and makes its way to you. As it is doing so, you can view particular details about the driver and the car, including the individual's name and the car model (should be a newer model no matter what type it is), among other things.
Here's what the app and service don't do for you. They don't negotiate or in any way determine pricing, you still need to work that our with your particular driver. If you and the driver can't agree on a fare, well then the driver is free to leave and you're free to request another taxi once this first driver is out of range (otherwise we assume the app might call the driver back if they are still the closest to you!). All that may take a bit longer than if you were simply standing on the side of one of Guadalajara's busier streets with taxis passing by with some frequency, allowing you to wave down a couple if necessary until you found one for a decent price.
Of course, the level of inconvenience and importance of pricing may depend on the time of day – at night, it may be preferable to just order a taxi and settle on a fare even if it seems a bit high whereas during the day, you may find it more cost-effective and convenient to wave them down yourself and negotiate on the street. Then again, if you are used to requesting that your taxi driver use their taximeter instead and tend not to negotiate pricing upfront, all this may not be an issue.
What if there are no taxis using the service in your area? Well then, that's that. Better get walking so that you can go flag one down and get to where you're going so that you're still on time. Basically, keep in mind that adoption of the service by taxi outfits is not city-wide (yet), so there may be times where using it is unfortunately not an option.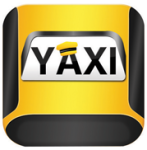 Yaxi is an alternative taxi-ordering service which functions very much like Easy Taxi, except that Yaxi will allow you to enter credit card information and keep it in the system as a payment option moving forward, or you can even pay with PayPal, both in addition to the usual cash. Otherwise, like Easy Taxi, it also selects the taxi closest to your location, reveals certain details about the driver and the vehicle, and allows you to view the taxi's progress in picking you up. And with this service, you'll again be negotiating with the driver yourself or going off the taximeter.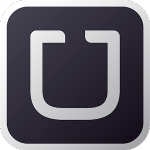 Uber has taken the United States by storm and by some counts is operating in even more countries worldwide than Easy Taxi at this point. The catch is that only UberBlack and UberSUV are available in Guadalajara at the moment. These are the more expensive Uber offerings but we can tell you with confidence that from within the city proper you will pay less taking an Uber to the airport than a taxi. Additionally, UberSUV allows you to order car service for larger groups (up to six people) but availability is really slim. Otherwise, as with the others above, the concept is the same. You request a vehicle and the closest is assigned to you. Details are shown about the driver and the vehicle, arrival time, and progress.
One major difference is that the pricing is non-negotiable. There's a base rate and then a variable rate charged on top of that dependent upon distance and trip duration. Furthermore, no cash changes hands. The payment process runs on the credit card you enter into the system when you start using the service. Moreover, you can enter a destination when you request a vehicle. Hence, the whole experience is rather hands-off once you've ordered the car. When it shows up, you get in, sit back and enjoy the ride, and get out when you arrive at your destination. That's it. The drivers use GPS to get you to where you need to go, although for some tricky destinations you may still have to help the driver out with directions in the moment.
Have we missed any car-ordering services with mobile apps currently available in Guadalajara? Let us know via the comments section below!
UPDATE: uberX is now being offered here in Guadalajara. Read more about it here!