Great Select Weekend Activities, April 25th-26th, 2015
|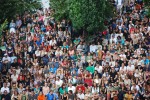 The last weekend of April here in Guadalajara is shaping up to be a rather busy one given all the events that are thus far planned for the city and its inhabitants and visitors. We've perused the web and collected what we believe to be some of the more interesting ones for your review, so give it the old once over and then get out there!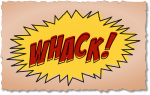 Get your fill of comic book action all weekend long at the Expo Guadalajara with the Concomics exhibition. Concerts, conferences, autograph signings, artists, models, and much, much more await you. On from 11am-8pm, you can view the full program here.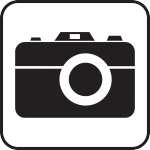 XP Fotografía Photography Course
Likewise taking place both days this weekend is an intensive photography crash-course being put on by XP Fotografía for $1,990 MXN. While we can't tell you if the course is being offered in English as well as Spanish, we can point you to the information page and suggest that you contact them using the telephone number or email provided on that page (just scroll down a bit to find those). If you have decent Spanish skills, then take the course (9:30am-7pm both days, Colonia Ladrón de Guevara) and put your camera vocabulary to the test!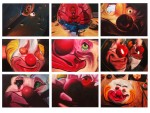 Art Exhibit – Manuel Mathar
Continuing with the art theme that seems to be unfolding here, a Manuel Mathar exhibition opens today and continues on through the 21st of June at the Ex Convento del Carmen. Entitled "El mañana siempre llega tarde" ("Tomorrow always arrives late"), the exhibition consists of approximately 50 pieces of art on display for your viewing pleasure.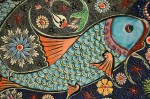 Fería de Deseño Mexicaltzingo
Tomorrow, the Fería de Deseño Mexicaltzingo (Mexicaltzingo Design Fair), featuring textiles, jewelry, industrial and interior elements, and more, will be held at Plaza las Ramblas on Avenida Chapultepec. You may recall from discoverGDL's very first post that Mexicaltzingo was one of four old population centers that now collectively form Guadalajara's current historic city center. The idea of seeing this style of design sounds rather interesting. We couldn't find any posted hours but we assume, like other fairs held at Plaza las Ramblas, that the rough schedule will be something like 10am-4pm.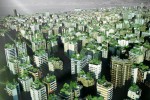 Convivio-Trueque de plantas semillas y más
On Sunday, the 26th, how about some bartering with gardening in mind. Meet up with likeminded folks at the Parque Revolución (Parque Rojo) starting at 10am and be sure to bring potting soil, seeds, recycled pots, or any other gardening item you wish to barter with. Oh, they also require that you bring good vibes and a willingness to have fun and share.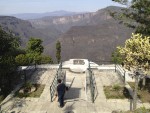 Protejamos la Barranca de Huentitán
Well, now we've got a nature/health theme going on here. How about helping protect the Parque Mirador and the Barranca de Huentitán from any further privatization and abandonment? Beginning at noon, you can join in on the Protejamos la Barranca de Huentitán project to keep this area public and free of further development and destruction. We have written about what a fantastic spot this is and it promises to be quite lively on Sunday with a re-inauguration planned of hosting cultural events here. Live music, plays, food, and dance count among the activities available on Sunday.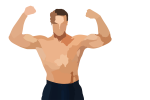 Muévete
Finally, we wrap up our weekend in review with Muévete, an event hosted by the Mexican Coca-Cola Industry to encourage healthy activity and exercise. It will take place during VíaRecreactiva from 9am-1pm in the Glorieta Minerva and includes a tire obstacle course, pull-up stations, and a rope course.
There you have it, these events and more are occurring this weekend. You have no shortage of things to do and no excuses! Have fun out there!