The Millennials Are Coming
|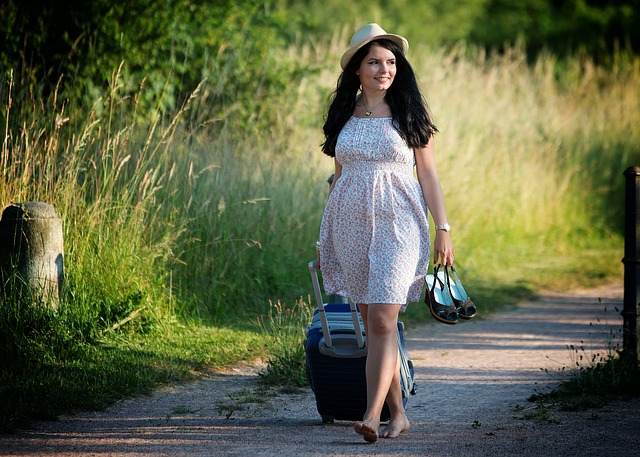 Mexico is no stranger to young visitors from abroad overrunning its coasts, consuming large quantities of bagged chips, shots of Sauza and bottles of Corona (or cups of high-octane punch on party boats), working on their sunburns, ehrrr tans, purchasing souvenirs and generally letting it all hang out for a short but intense time before returning back home to "reality". And that's just it – in the past, these trips have typically centered around the country's many beautiful beaches with a focus on revelry. However, it would seem that the times, they are-a-changing. More and more of today's younger crowd, specifically the set known as "Millennials", is increasingly expanding its traveling range and country coverage and is moving inward to the less touristy, less well-known and less frequented interior of Mexico, including cities like Guadalajara. By all accounts, Millennials are traveling somewhat differently – and more often – than other generations did and are, and Guadalajara as a destination is a perfect fit for what Millennials are generally seeking these days from their travel adventures. What's more, Millennials are letting the world know via the vlogging (video blogging) they are doing along the way. Here are some insights into Millennial traveling habits, why what Guadalajara can offer is making it a more popular destination for them and some vlogs of theirs featuring the city that we recently came across on YouTube.
Certain marketing studies indicate that Millennials, now the largest generational group alive at over 70 million in the US alone by some estimates, are traveling more and more frequently than other generations ever did or are currently doing. There's also a higher likelihood that they will travel abroad than previous generations. And these days, when they do, they are more interested in authentic, unique experiences and learning something from them, and less in mindless partying and shopping. Culture and food are of particular interest, and Millennials want to feel more like locals than tourists, which we here at discoverGDL can understand perfectly.
In terms of goods and services, they have the shared economy (Uber, Lyft, Airbnb) at their disposal and they are comfortable with it, although they do seek out more traditional goods and services such as hotel stays as well. Some data indicates that when they do seek out the more traditional setup, they are looking for the experience to be decidedly less traditional and they are more likely to seek out luxury hotel services such as spa time, massages and dry cleaning than other generations. This doesn't mean, however, that they don't care for budget travel – they do and will also pursue cheaper options when it strikes them, as evidenced by reports that they are making up a massive 70% of guests at hostels.
So are Millennials working at all or just traveling? They are working, and working hard, but studies indicate that they are in part basing their job and career choices on the ability to travel. Not only are they traveling more for business than other generations, they are also extending their trips to get some personal (and of course social) travel time in order to gain that key cultural experience or see more of their surroundings, especially as they have fewer obligations like children or families at home. This phenomenon has actually led to the coining of a new term to capture the concept – "bleisure" (business leisure).
Above all else, it appears that the most important things be that the travel experience is unique, provides the opportunity to socialize (both in person and online) and is something that can be shared. Millennials may visit the same place or stay in the same accommodation as someone else they know has before them, but they will nevertheless want to make it their own and shape it in such a way as to distinguish it from anybody else's experience. They are not looking to be a part of something that is just cookiecutter and identically reproducible.
Guadalajara fits the bill. A rapidly growing city, it is constantly adding new businesses and activities to its arsenal, promising that you will have unique experiences here. Yet, it is something of a paradox in that it is also one of the most traditional locales in all of Mexico, bragging every chance it gets that it is the origin of Mariachi and the land of Tequila (literally). This guarantees that you will be hard-pressed to not experience authentic Mexican culture. Guadalajara is not a place where tourism has beaten the Mexico out of it. As a matter of fact, Mexican culture, in all its forms, is very much alive and well in Guadalajara. This goes for the food, the activities, the sights and sounds of it all. Also, it is a place where you can get lost without feeling like you've strayed too far from safety but where you'll rarely find yourself lost in a sea of tourists.
Another advantage to a city like Guadalajara is that you choose where and how you want to stay, and what you get out of it. From hostels to Airbnbs to boutique hotels to hotel chains to Couchsurfing, the traditional as well as the shared economies are alive and well. There's something for everyone. Plus, many locations lend themselves to socializing and sharing experiences, and Guadalajarans love their wifi, so you can rest assured that you'll be able to remain connected. If you are into solo travel but in groups, locals are really into group travel, whether that be in groups of friends or as part of organized outings.
Furthermore, the city makes for a great launching-off point. The classy centro of Tlaquepaque is nearby, the art and craft markets and stores of Tonalá a bit further. Outside the city limits, you can even catch a glimpse of an ancient civilization at the unique archaeological site (part of a UNESCO World Heritage site) of the 2,000-year-old Guachimontones ruins. Aside from a similar structure in Mexico City, these are the world's only circular pyramids. The country's largest freshwater lake, Lago Chapala, and its surrounding communities are within striking distance and make for a pleasant day trip. Weekend trips to the beach or nature or other beautiful towns, such as Mazamitla (a Pueblo Mágico), are completely doable and highly advisable as well.
Want to actually learn something about how tequila is made and should be consumed, and what the good stuff really tastes like, visit the nearby town of Tequila where it all started. Want to know how locals often do their discount grocery shopping, wander through a tianguis in a working-class neighborhood. Interested in how Guadalajarans blow off some steam, check out the nightlife. Seeking some entertainment that Tapatíos might go for, catch the Fiestas de Octubre, a football game, a lucha libre event or a free music performance. Feel the need to be active and get some exercise while still participating in local culture, lace up for the Via RecreActiva that takes place every Sunday. Looking to buy something special for somebody back home, take your pick of great boutique shops or street stands selling fine handmade goods. Interested in tasty food native to the region, sample some tortas ahogadas, birria, carne en su jugo or tacos dorados. Care to get your art on, from world-renowned muralists to contemporary street artists, the city's got you covered (and for free no less). Interested in nature in addition to all that a city of 4-5 million has to offer, take your pick of green spaces or a giant canyon. Do it all via public transportation or Uber, ride sharing, bicycle or guided tour, no car rental required.
Simply put, the time to see the real Mexico is now, and Millennials are one of the groups that Guadalajara was made for.
We've embedded a few vlog episodes, produced by Millennial travelers, below. While we can't take responsibility for or guarantee the accuracy of any content in any of the videos, we can say that they all offer some fantastic footage and are evidence that these intrepid travelers are not suffering from #fomo in any way whatsoever.